Casumo Holding PLC runs the gambling site Casumo through its subsidiary Casumo Services Ltd. Both companies are Maltese companies based in the coastal town of Swieqi. The company group also have offices in Spain and on Gibraltar. Casumo Holding PCL has over a dozen subsidiaries.
Casumo Holding PLC company number: C63156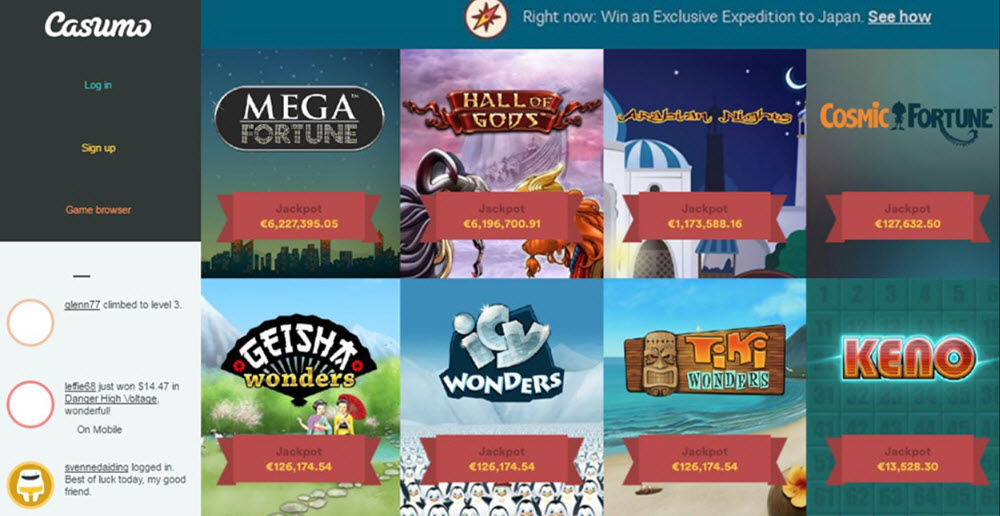 Trading
Casumo Holding PLC is not an exchange-traded company.
Product
The Casumo site started out as an online casino, but today also offers sports betting. The casino was launched in 2012 and the sports betting was added in 2018. The sports betting utilized a platform from Kambi.
Gambling licenses
Casumo holds gambling licenses from several different European gambling authorities. The main licenses are the one from Malta Gaming Authority (MGA) which is used within the European Union on markets for which Casumo does not have a national license.
Examples of national licenses held by Casumo are the ones from Sweden, Denmark and the United Kingdom.
EGR awards
2013 eGaming Review (EGR) Awards: Casumo:  Rising Star
2014 eGaming Review (EGR Awards: Casumo:  Innovation in Casino
2015 eGaming Review (EGR) Awards: Casumo:  Innovation in Casino
2015 eGaming Review (EGR) Awards: Casumo:  Mobile Casino Product of the Year
2017 eGaming Review (EGR) Awards: Casumo:  Affiliate Program
2017 eGaming Review (EGR) Nordic Awards: Casumo:  Mobile Operator
2017 Vinnare Casino Award (Vinnare.se)  Casumo:  Bästa online casino
2018 eGaming Review (EGR) Nordic Awards: Casumo:  Mobile Operator
The eGaming Review is a monthly magazine for e-gaming industry news. It is owned by Pageant Gaming Media Limited and based in London, UK.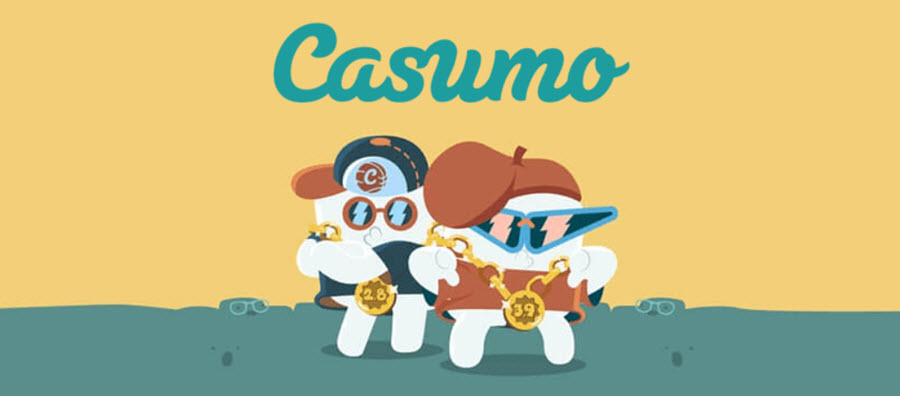 Sponsorships
In 2019, Casumo signed a sponsorship deal with the Reading Football Club in Berkshire, England. This happened shortly before Casumo announced their plans to enter the UK sports betting market.
Casumo sponsors Planet Odd, an eSports organization focusing on Hearthstone, Dota 2 and Counter-Strike: Global Offensive.
Office addresses
The Casumo group have offices in Malta, Gibraltar and Spain.
Casumo, Unicorn Centre, Triq Il-Uqija Swieqi, Malta
Casumo, Block 1, Suite 5B, Watergardens, Ocean Village, Gibraltar
Casumo, Carrer del Taulat 27, Barcelona, El Poblenou 08005, Spain
Casino + Sumo
The name Casumo comes from the words casino and sumo. When the casino was launched, it featured a cute little cartoon mascot wearing a sumo wrestling belt (a mawashi). This mascot also served as an avatar in the loyalty program adventure and could get its mawashi upgraded to new pretty colours as the player advanced through the adventure.
In Japan, the fabric and colour of a sumo wrestler's competition mawashi will denote his rank. Low ranking wrestlers were a black mawashi made from simple cotton, and only higher ranking wrestlers wear any of the boldly coloured silk mawashi.
The mawashi used by a top-ranked rikishi will be made from silk and weigh around 3.5-5 kg. It will be around 60 cm wide and over 9 meters long when unwrapped. Prior to a contest, it will be wrapped around the wrestler and fastened in the back with a big knot. At least 13 and at most 25 matching silk fronds (sagan) are then inserted to mark out the part of the mawashi where the opponent is not allowed to grab.
Sumo is believed to have its roots in a ritual dance performed to promote a good harvest. This dance has been depicted on wall paintings. The oldest known written mentioning of sumo is found in a Kojiki manuscript from the year 712 AD.